You can show your voucher on your phone at most of the venues we work with, but you do sometimes need to print your voucher and take it with you for redemption. We'll confirm this either way in the small print.
For most of our deals, you can also utilise our paperless voucher service to redeem your own voucher when you visit the venue.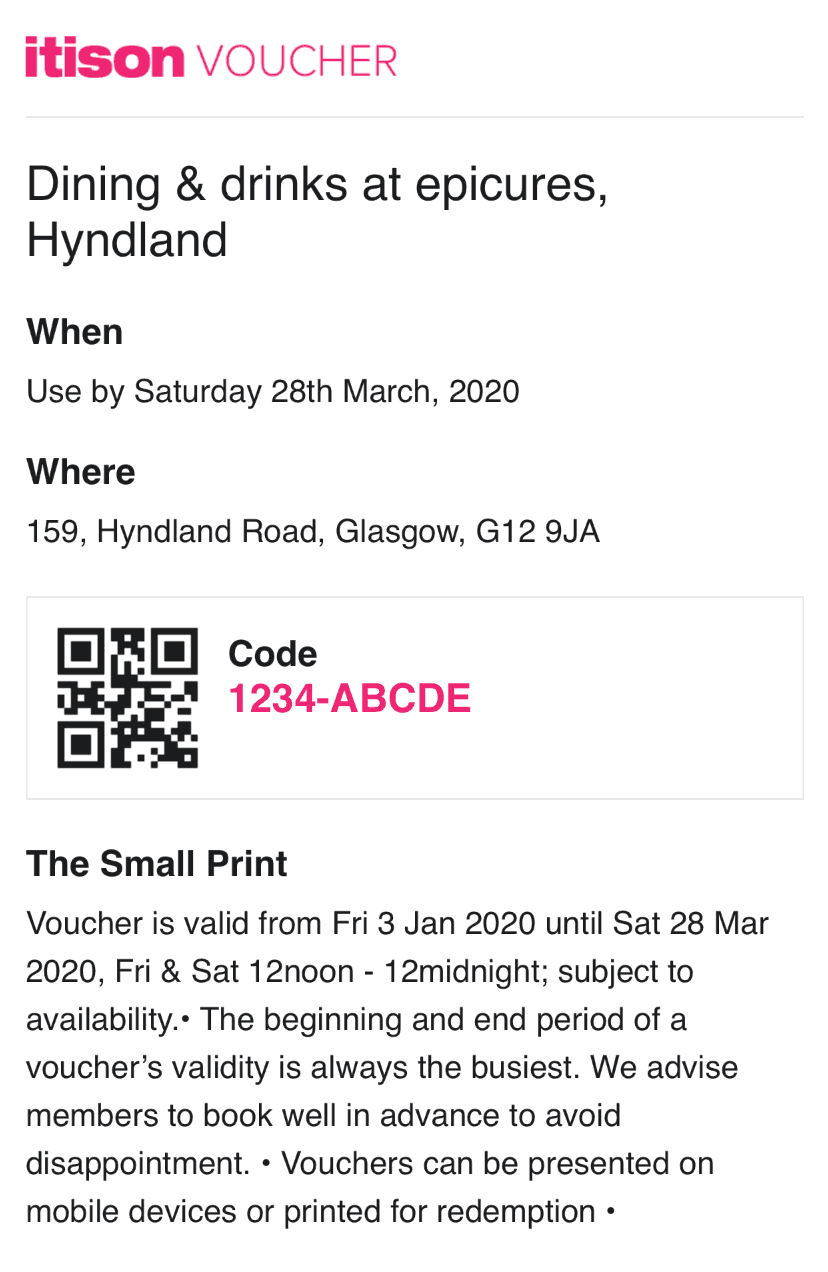 If you plan to show your voucher on your phone we'd recommend taking a screenshot in advance of your visit. Wi-fi is great but it can sometimes be temperamental - a screenshot will rule out any annoying connection issues at the venue!