Our paperless voucher service is super simple, and lets you use your phone to mark your own voucher as used when you visit a venue. No more having to print your voucher, or waiting for the venue to check and redeem your code!
'Paperless' is now enabled for the majority of our deals and, where it's an option, we'll let you know in your voucher email and itison account.
To use our paperless voucher service in a venue, simply sign in to your account and head to My Vouchers, or select My itison > My Vouchers from the navigation bar.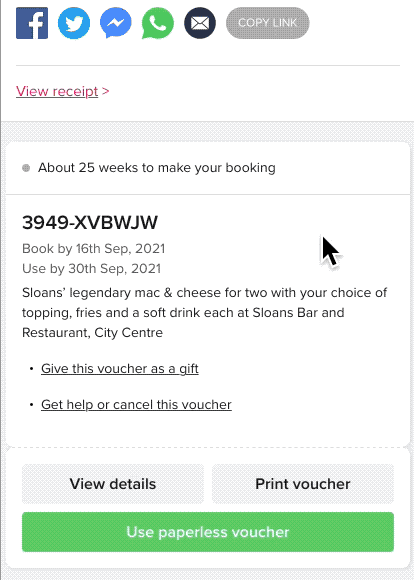 Select Use paperless voucher for the voucher in question.
Make sure a team member from the venue can see your phone screen, and select We're ready to start.
Once your voucher loads, select Accept voucher.
And then just to be sure, as this action can't be undone, select Accept voucher again.
A message will confirm that Your voucher has been accepted, and your voucher will show as used in your account.