Because the venues we work with manage bookings directly, we can't always see if your voucher has been used. You're welcome to drop us a line at support@itison.com and we'll be happy to check, but the best way to confirm is by contacting the venue directly (ideally outside of busy times such as check-in or dinner service).
You can also mark your own vouchers as used to help you keep track.
To mark a voucher as used simply sign in to your account and head to My Vouchers, or select My itison > My Vouchers from the navigation bar.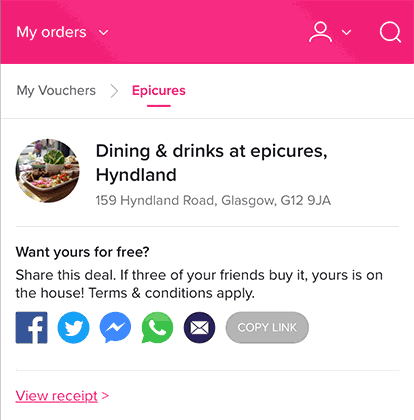 Select View Voucher for the order in question.
Select Mark this voucher as used.