If you've ordered a gift card for home delivery (+£2.95 per gift card) you can enter a delivery address in your account on our website.
Simply sign in to your account and head to My Gift Cards, or select My itison > My Account > My Gift Cards from the navigation bar.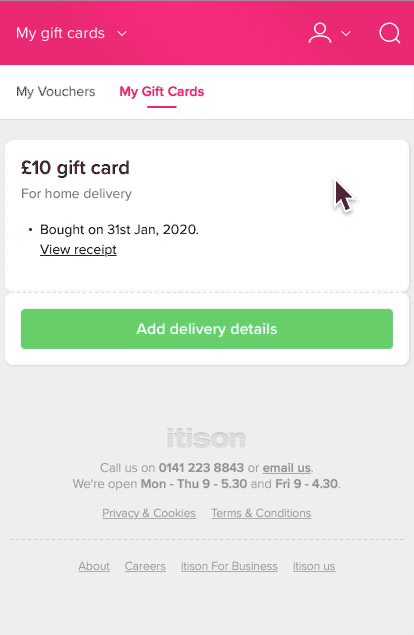 Select Add delivery details.
You'll be asked to enter your recipient's name, your name and a gift message.
You can then enter delivery details and select Save gift card.
As soon as you do our team will prepare your gift card for despatch. Unless otherwise stated, your gift card will be delivered within 5 working days.