If you've forgotten your password, don't worry - it happens to the best of us!
You can easily set a new one via our password reset page.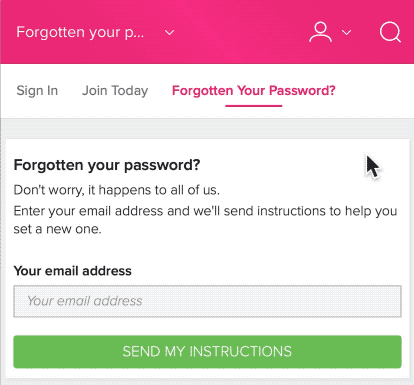 Simply enter your email address and select Send My Instructions.
Within a couple of minutes you'll receive an email which contains a link to Set A New Password. If this email doesn't arrive, we'd recommend checking your junk, spam or promotions folders in case it's been filtered there.
When you visit this link you'll be asked to enter and confirm a new password. Your password should be at least 8 characters long and it can be a mix of letters, numbers and symbols. You shouldn't use a commonly used password like "Password1" or a person's name.
Select Save New Password once you're ready, and you'll be able to sign in with your new details.