As well as choosing which city you receive emails about, you can also set your home city to see our most relevant deals when you visit itison.com.
You'll still be able to browse deals for other cities, but with your home city set you'll see deals for your local area first.
Your home city should already be correct, but it's easy to update if your circumstances change.
Simply sign in to your account and head to My Emails, or select My itison > My Emails from the navigation bar.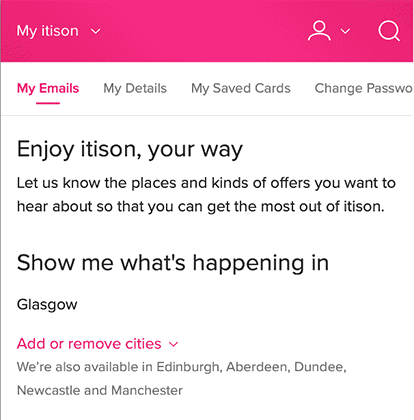 Select Change your home city.
Choose your new city from the list.
Select Save my preferences to update your account.