It's easy to change your itison password - we recommend doing this regularly to keep your account safe.
Simply sign in and head to Change Password, or select My itison > My Account > Change Password from the navigation bar.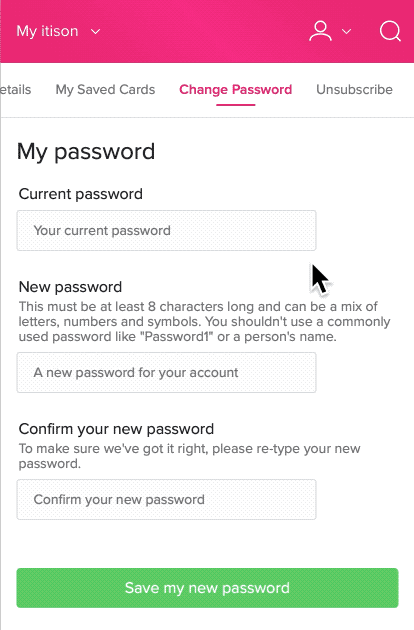 You'll be asked for your current password, then to enter and confirm a new one. Your new password should be at least 8 characters long and it can be a mix of letters, numbers and symbols. You shouldn't use a commonly used password like "Password1" or a person's name.
Select Save my new password and your account will be updated.
If you've forgotten your password and can't sign in to your account, please see I can't remember my password.