If you'd rather not receive our deal emails, it's no problem to opt out. We appreciate you might prefer to browse itison.com directly.
Simply sign in to your account and head to My Emails, or select My itison > My Emails from the navigation bar.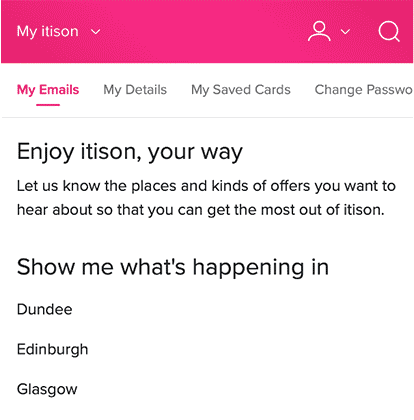 To opt out of all emails, skip down to Email overload? and select Stop sending me emails. From there, you can choose to take a break for a few weeks or Unsubscribe from all emails.
Alternatively, you can reduce the number of emails you receive by ticking the Edit option (3 or 4 emails a week) or Weekly option (1 email a week).
Whichever option you choose, just make sure to hit Save my preferences to update your account.